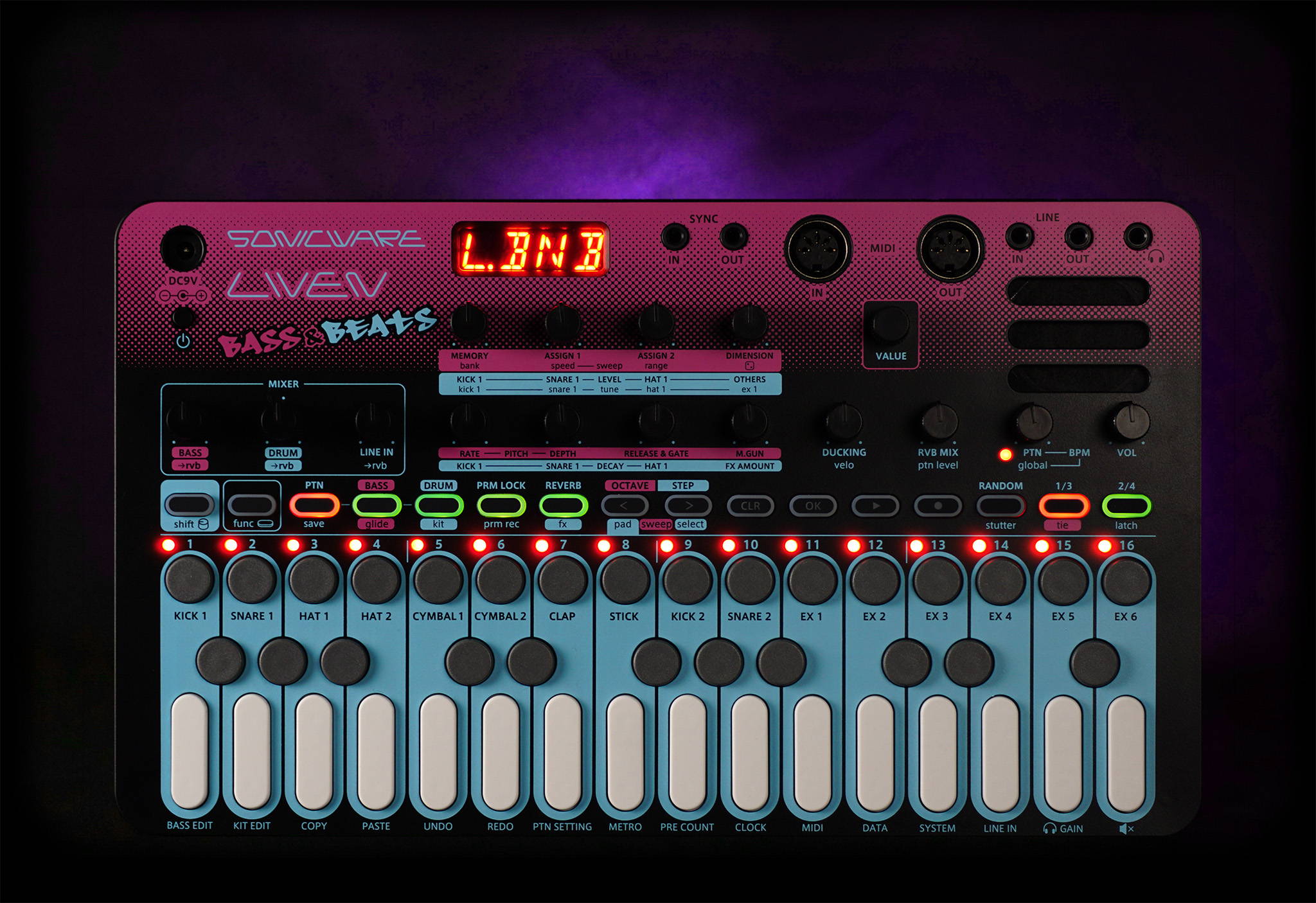 Roaring Bass
Smooth Rhythms

Roaring Bass
Smooth Rhythms

Roaring Bass
Smooth Rhythms

Wavetable Bass Synthesizer and Rhythm Machine
Ships within 2 business days!
LIVEN BASS&BEATS demo by Phasma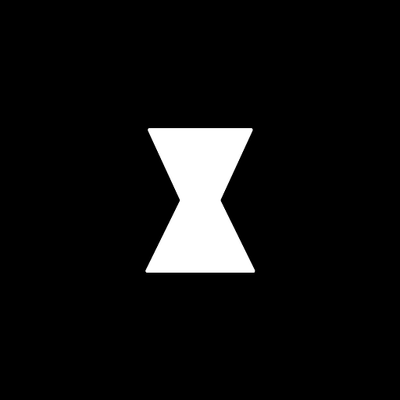 Sound Designer / Music Producer
He has been active as a sound designer and composer in various fields of art, advertising, and musical instruments manufacture. He is currently involved in a wide variety of activities, including collaborations with international artists, remix production, and live performances.
The video was taken when the product was still under development.
Unleash our wavetable engine to create thick basslines that fit into all genres.
Combine wavetable modulation and our rich resonant filter to create satisfying growls and wobbles.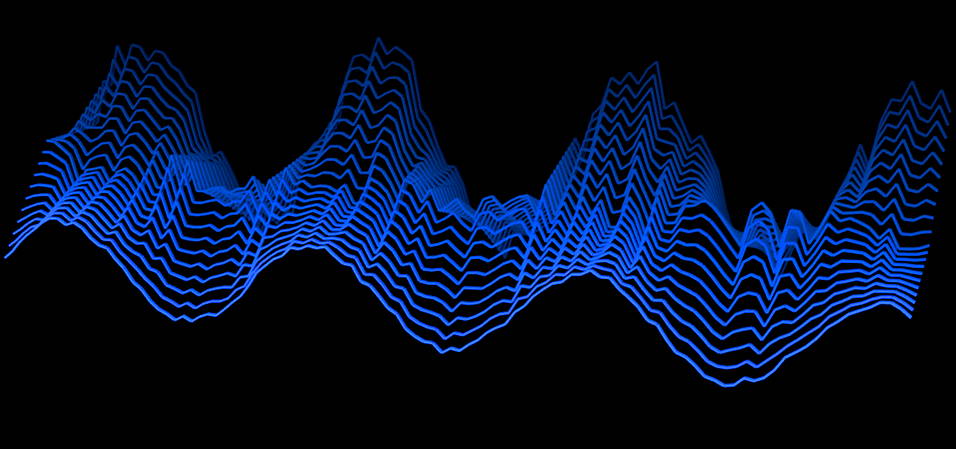 The bass synth engine includes:
- Two independent Wavetable oscillators with the 64 available wavetables.
- One sub-oscillator
- One noise generator which can create 16 different noise types.
Add even more flavor to your basslines with the built-in LFO, envelope generator, unison control, multi-mode filter, and distortion effects.
A Library of Rhythm Sounds Specialized for Electronic Dance Music

The Liven Bass & Beats is loaded with 350 high-quality rhythm sounds carefully selected for modern and timeless compositions.
The library of drum sounds also include risers and tension releases SFX which are useful tools when transitioning to new sections of your compositions.

Hit the Ground Running With 64 Bass Patches That Cover All Genres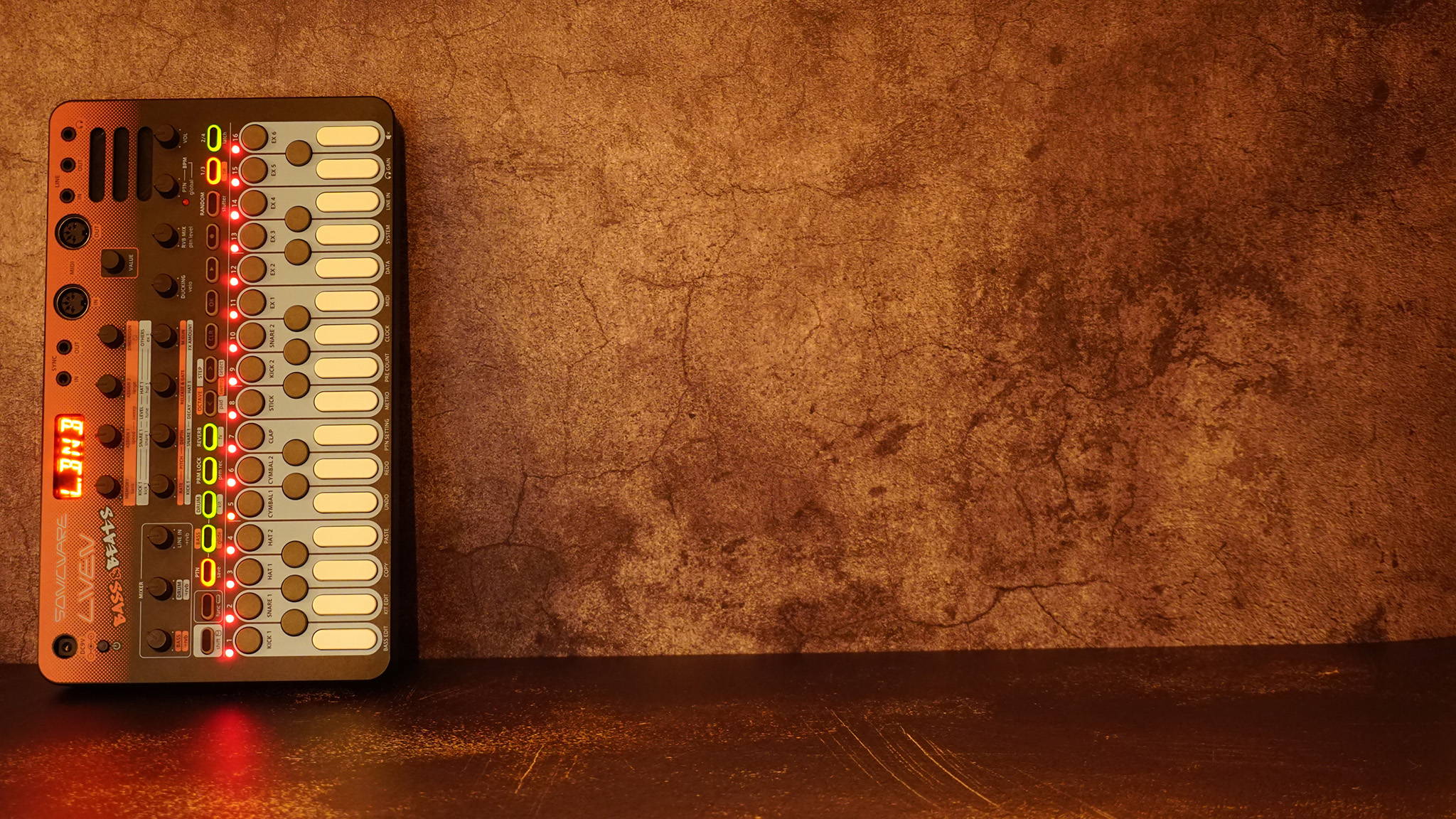 The LIVEN Bass & Beats includes 64 bass presets including battle tested favorites such as the Reese Bass, Future Bounce Bass, Wobble Bass, Growl Bass, Neuro Bass, Deep House Bass, Acid Bass, 808 Sub Bass, and more.
Use these presets to quickly dial in the vibe of a specific genre.
Ready-To-Go Preset Drum Kits

The drum sounds are organized into well balanced kits for specific genres such as: 
DUBSTEP, HOUCE, HIPHOP, TRAP, TECHNO, EDM, R&B, DOWNTEMPO, CHILL TRANCE, DRUM'N'BASS, JUNGLE, FUTURE BASS, ELECTRO, ELECTRONICA, IDM, DISCO, BREAK BEATS, etc.
DUBSTEP, HOUSE, HIPHOP, TRAP, TECHNO, EDM, R&B, DOWNTEMPO, CHILL TRANCE, DRUM'N'BASS, JUNGLE, FUTURE BASS, ELECTRO, ELECTRONICA, IDM, DISCO, BREAK BEATS, etc.
You can also mix and match sounds from the drum library to create your own custom kits.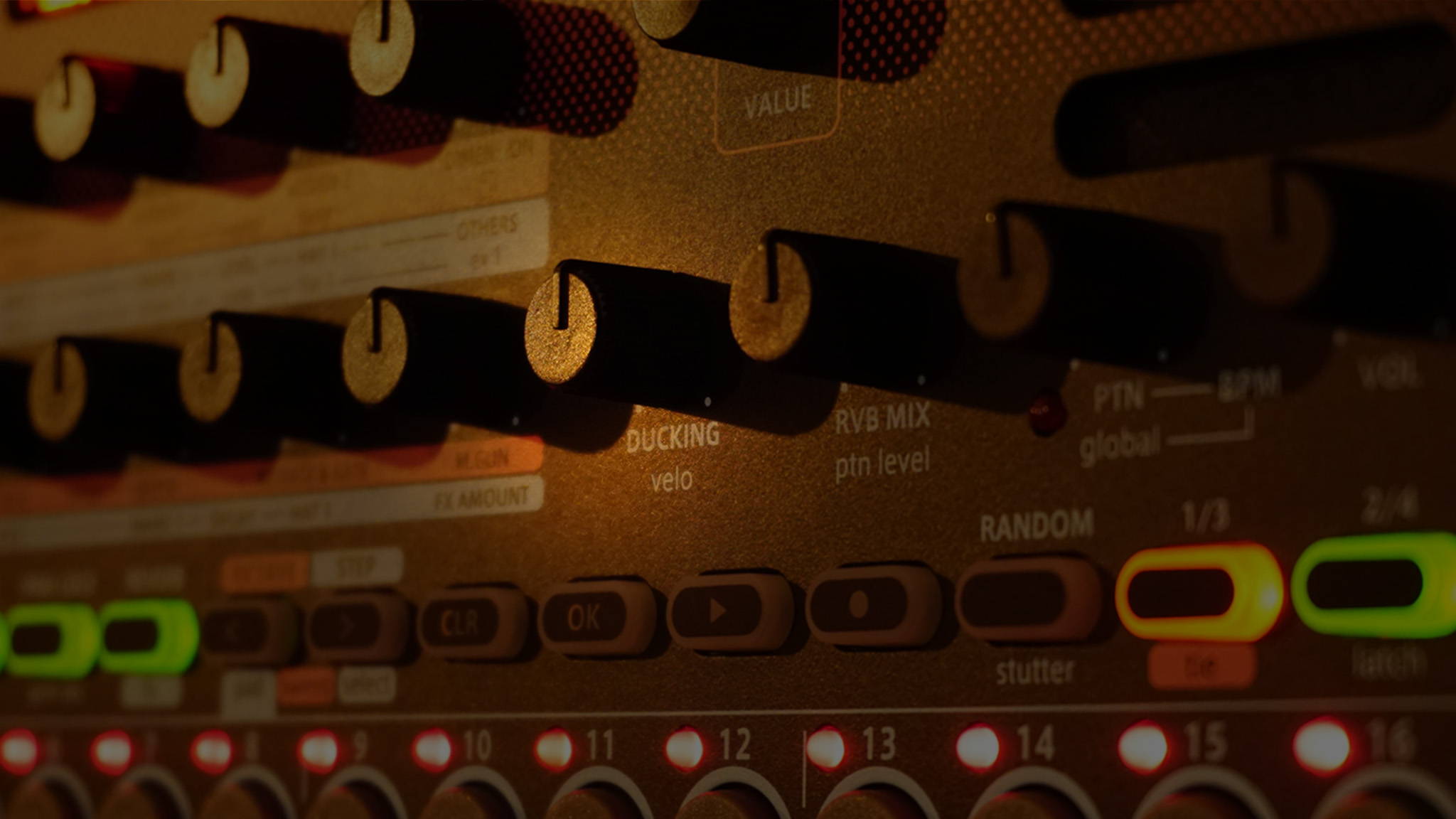 The LIVEN Bass and Beats has built-in sidechain compression function that ducks the volume of the bass and the line-in audio. The amount of this effect is variable so you can dial it in to taste or turn it off when it is not needed.
Two Performance Knobs Can Be Mapped to Many Parameters at Once

Two ASSIGN knobs are provided for complex multi-parameter control.
Similar to the Turnado1 VST plugin, our "ASSIGN" knobs allow you to map many parameters to a single knob to create powerful effects which transform or mangle your sound with a single twist.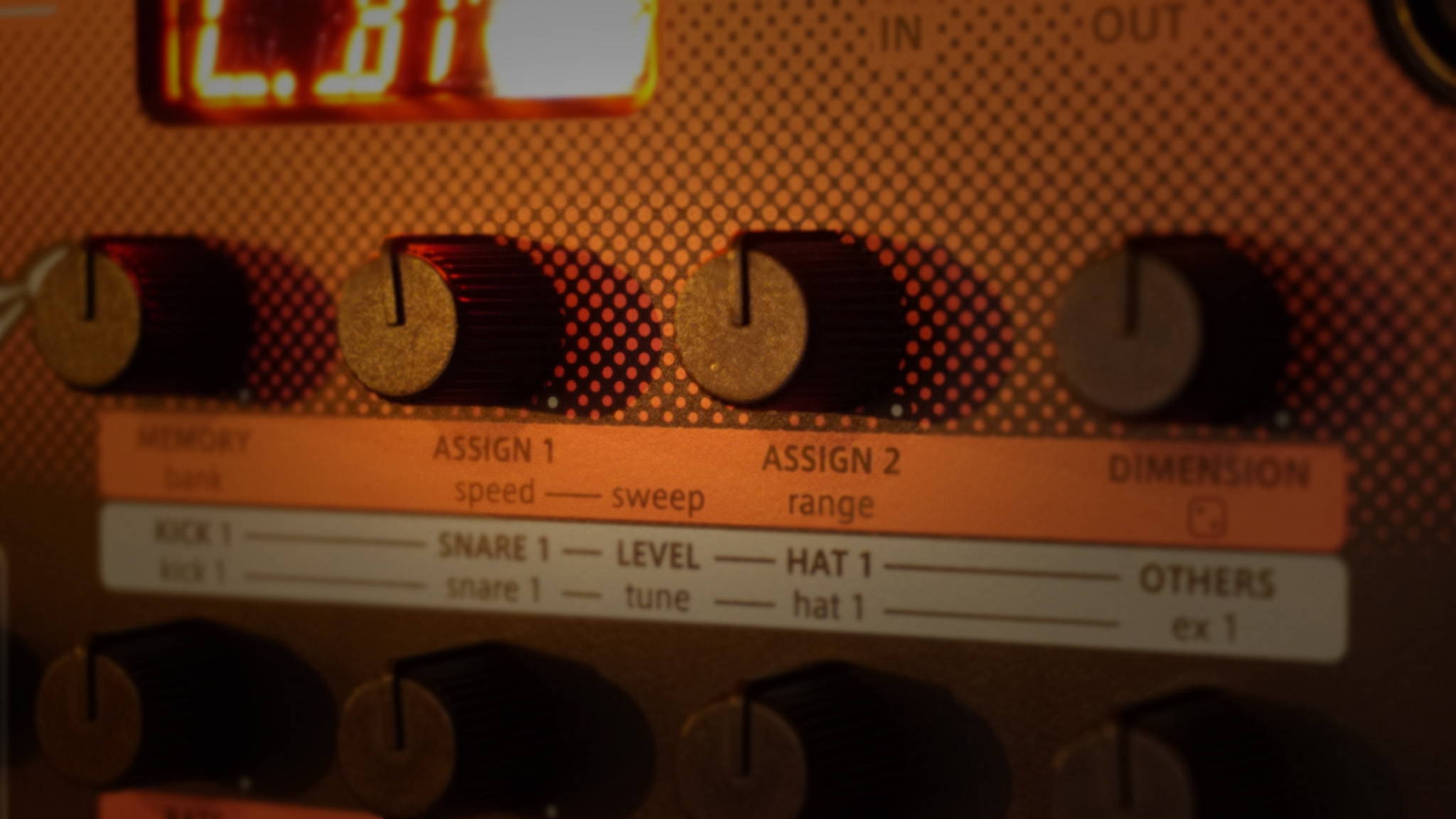 All preset patches include these "ASSIGN" knobs pre-programmed and ready for sonic exploration.
The "ASSIGN" knobs can also be parameter locked to create automated changes to multiple parameters over time.
Quick Muting and Un-Muting for Each Drum Sound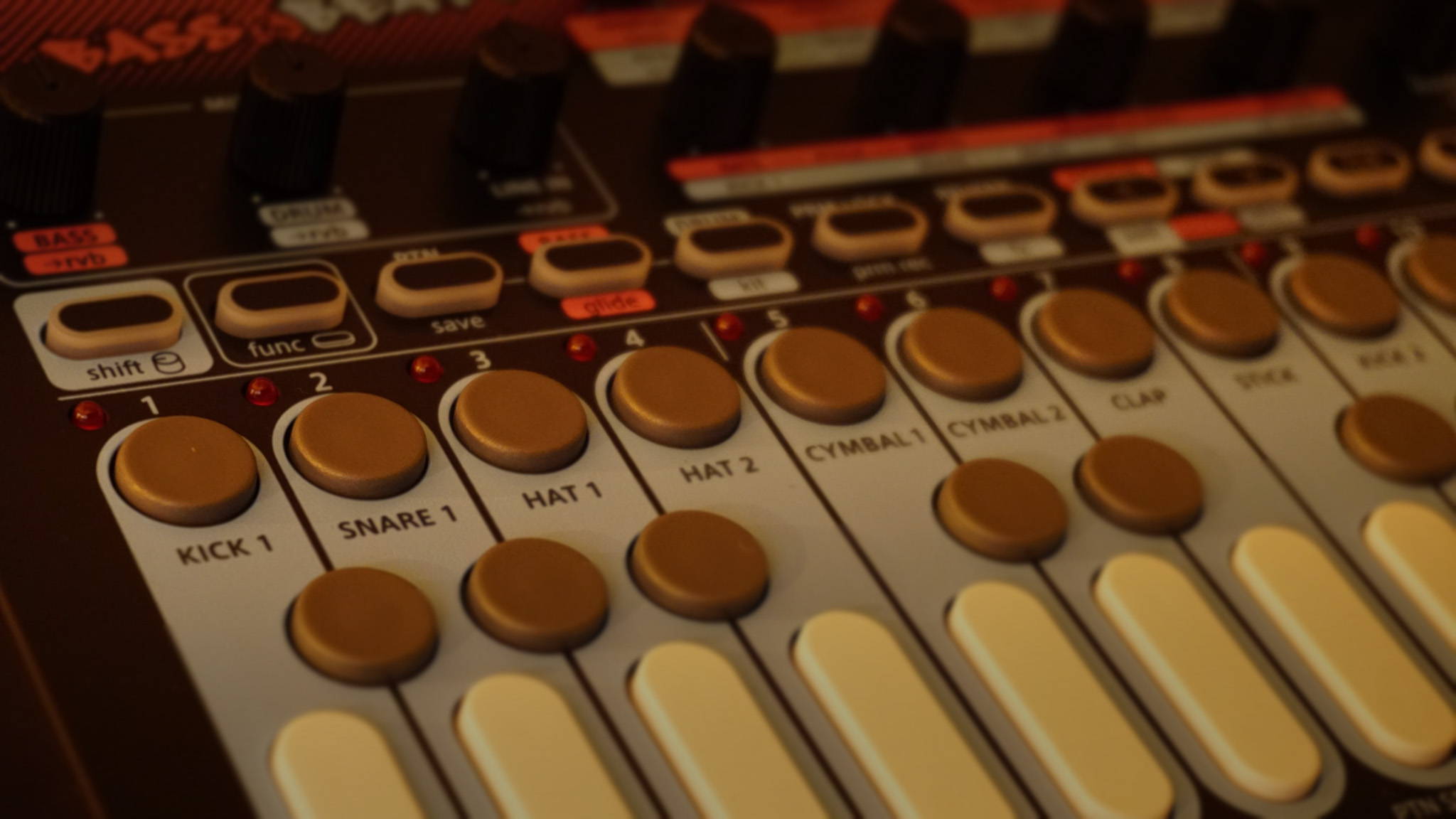 Each rhythm track consists of 16 individual drum sounds. Each sound can be individually muted and unmuted with a single button press. This allows users to introduce drum elements on-the-fly to build energy and create unique breakdowns.
Dedicated controls for balancing the levels of you drums, bass, and line input.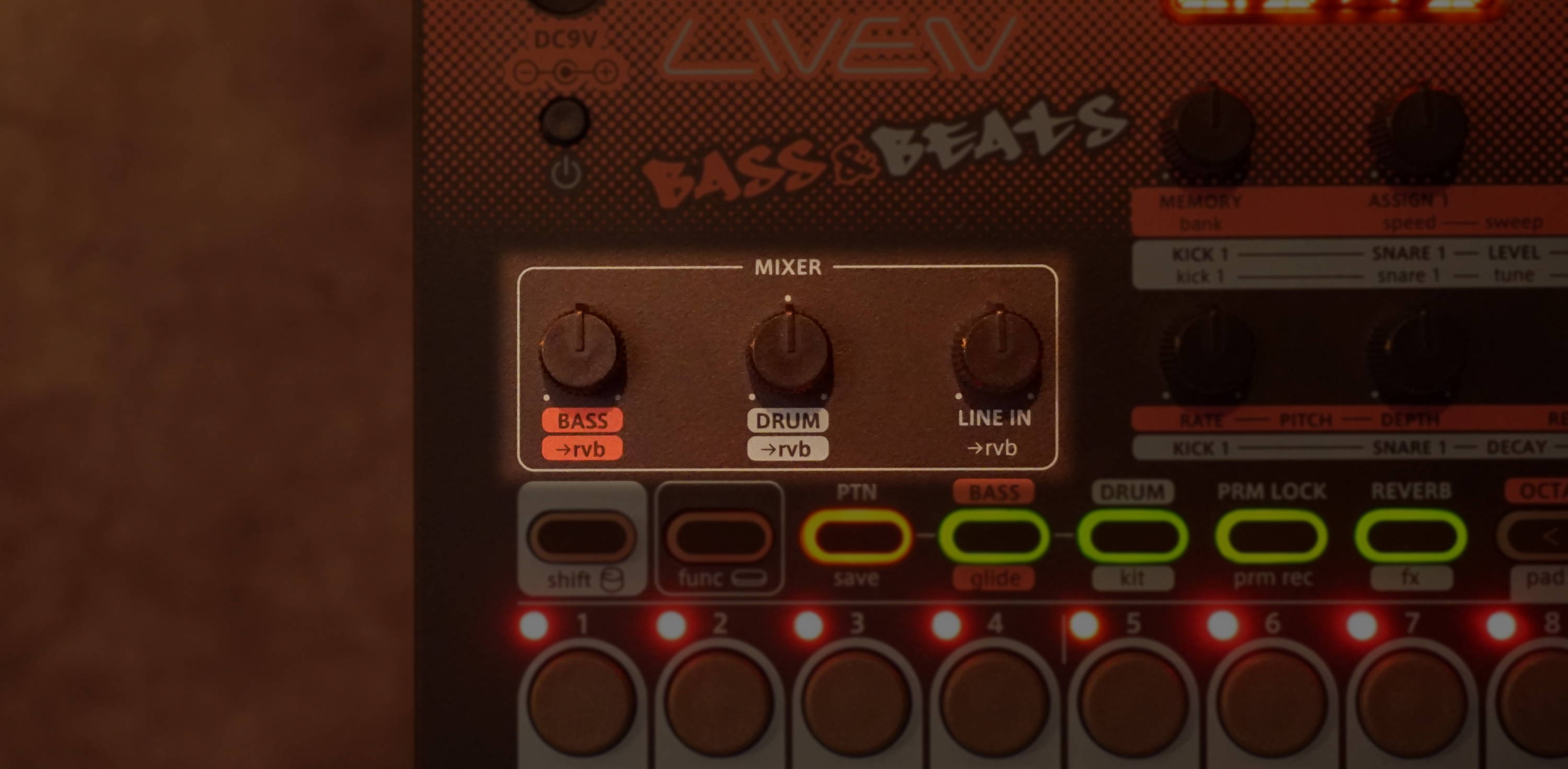 These knobs can be used to create an overall volume balance, or they can be used to create drops and breakdowns during live performances.
Advanced Bass Shaping Tools

The DIMENSION knob increases the stereo width of the bass synth without losing clarity or richness.
The M.Gun effect uses a rapid tremolo to add glitchy grit.


Explore Beyond the Preset Sounds With the Bass Engine Edit Mode Overlay



Build your own bass sounds from scratch or modify the presets.
Every parameter of the bass engine is accessible when the edit mode active.
Slip on the overlay and enter a whole new world of bass sound design.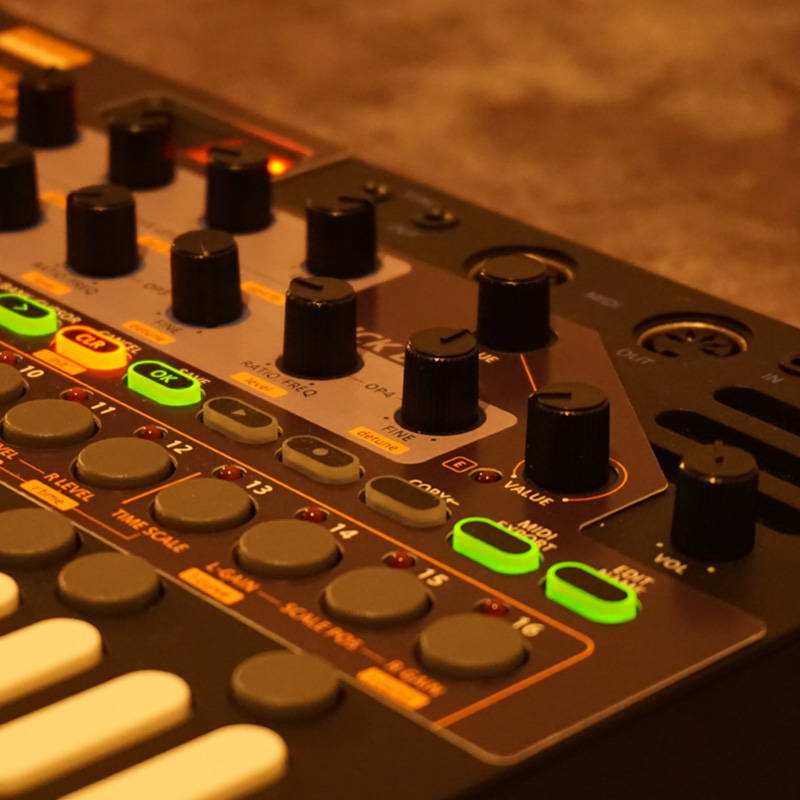 Synth Engine Basic Configuration


Each of the wavetable oscillators can assigned one of the 64 wavetables.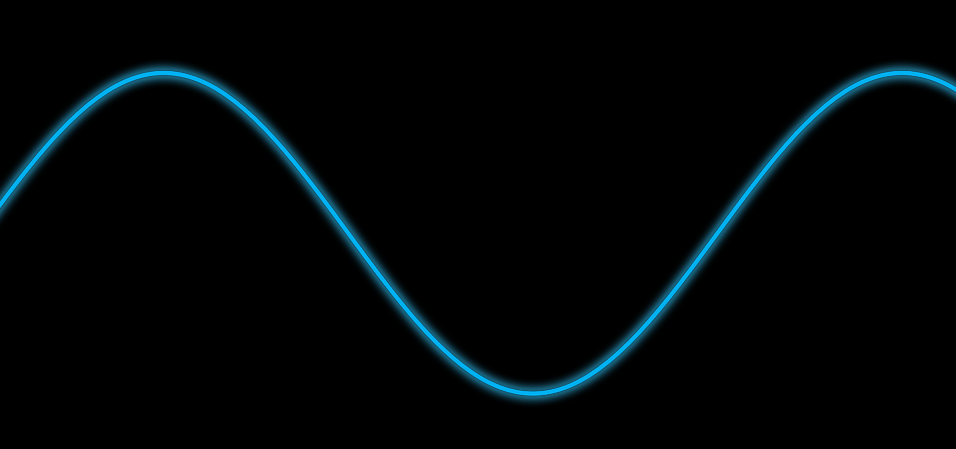 The sub-oscillator provides solid, foundational bass support.  
It can generate sine, triangle, sawtooth, square, LOG, and random waveforms.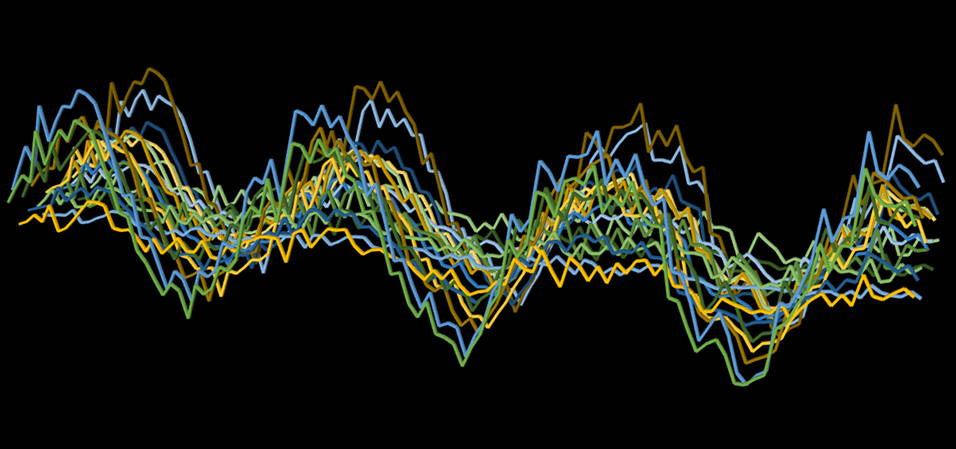 The noise generator can generate 16 different types of noise, including both white and pink noise. It is a powerful tool for aggressive and industrial tones. 

Almost all of the internal parameters of this device can be targets for modulation. The LFO, Envelope Generator, and ASSIGN knobs provide a wide range of ways to modulate every aspect of your sound.
For example, the LFO could modulate the settings of the Envelope Generator which is simultaneously modulating the Bass engine's wavetable position.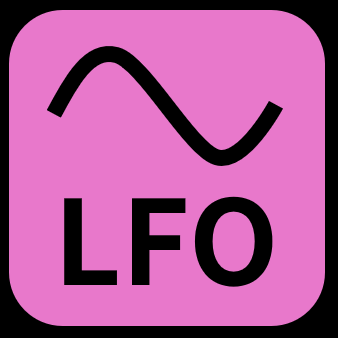 An LFO with detailed settings for Shape, Rate, Depth, Delay, BPM Sync, etc.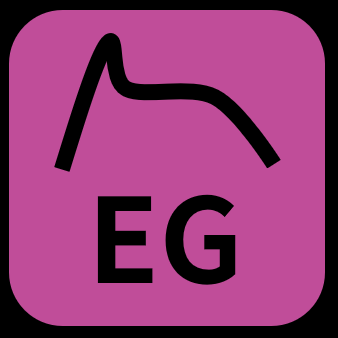 An envelope generator with configurable curves, which can be connected to LFO parameters as well as Wavetable synth parameters. An envelope pre-delay can also be added.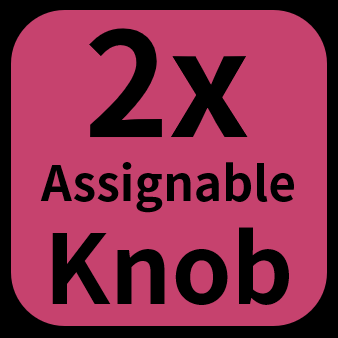 Two special ASSIGN knobs can be freely assigned to many parameters at once.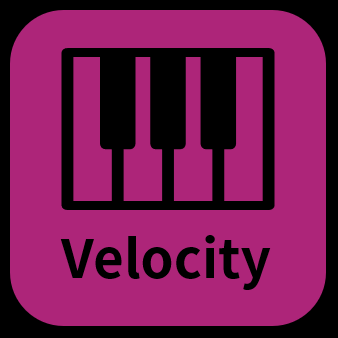 The Wavetable synth can be modulated according to the velocity settings recorded into the sequence or the velocity of an external MIDI device.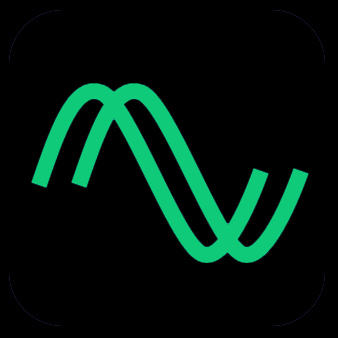 The Unison function allows you to easily add depth and movement to your sounds by detuning and spreading the oscillators.

The rich resonant filter can be switched to high, low, and band pass modes.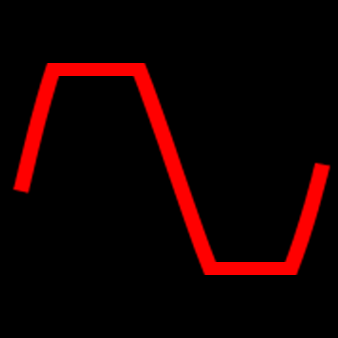 A dedicated distortion effect can add extra harmonics to the bass engine.

The 64-Step Sequencer Is Easy to Use for
Live Performance,
Jam Sessions,
and bass and drum focused productions.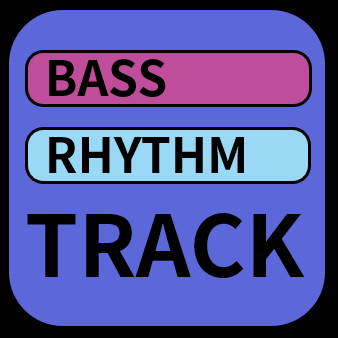 Separate tracks for bass and rhythm keeps the sequencer organized an uncluttered.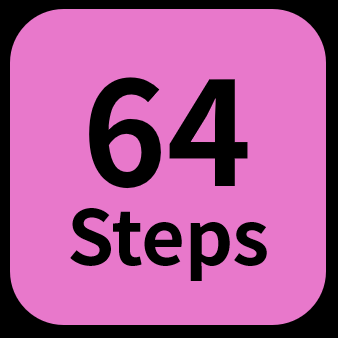 Sequence up to 64 steps per pattern.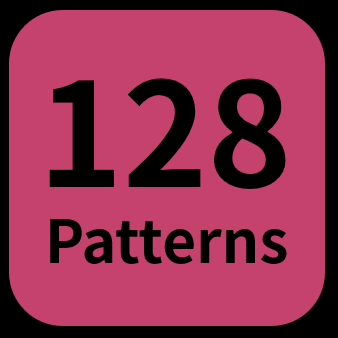 The parameter locking function allows you to record knob changes into your patterns. This automation function can be recorded live, or programmed in step by step.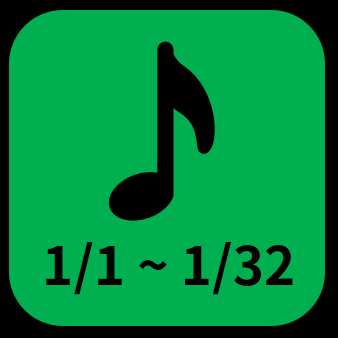 Sub-divide the tempo down to 32nd notes for higher resolution sequencing.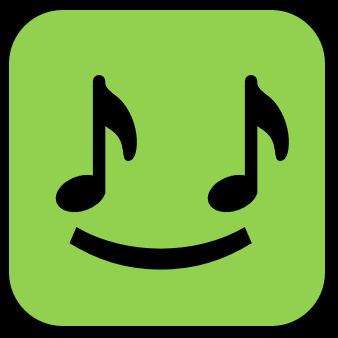 Sequence longer notes across several steps,
AKA Tied Notes.

Features for Live Performance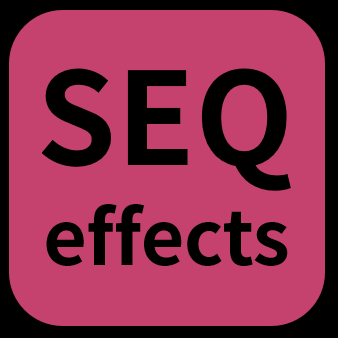 Three sequencer effects you can use to turn your sequence into a performance.
RANDOM, which jumps steps randomly.
STUTTER, which plays only the step you are pressing.
DICE, which allows you to control the trigger probability of each step.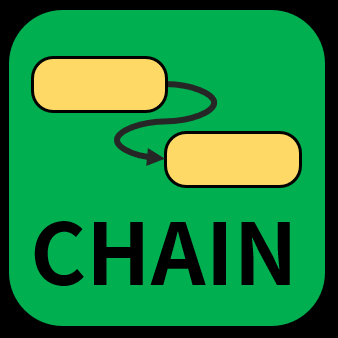 Link together multiple patterns using the CHAIN function to create longer uninterrupted sequences.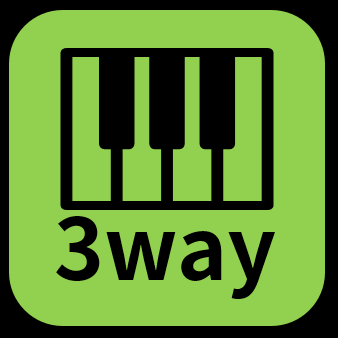 Program notes step by step or record them in real time. Additionally, you can also input notes to specific steps while the sequencer is playing to add variation when you're jamming or performing live.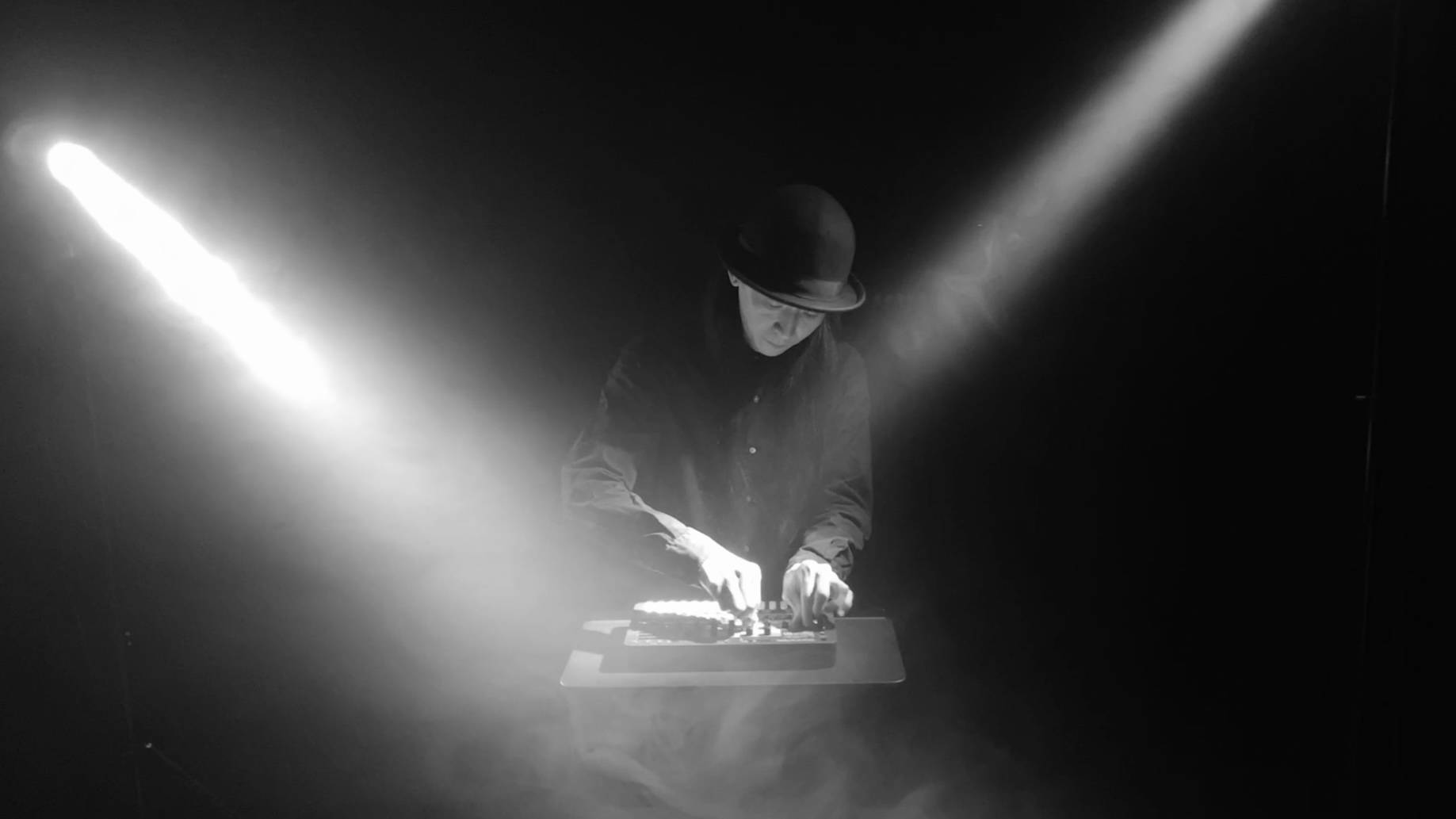 A rare feature usually only available in vintage sound chips, The SWEEP function causes the pitch to rise or fall independently for each note with adjustable speed and smoothness. This can be used to create subtle pitch drifting or chirpy chiptune sounds.


Reverb effects are included. 
The amount of reverb can be independently controlled for drums, bass, and external inputs. 


Switchable legato and mono modes for bendy acid basslines or consistent synthwave style attack envelopes.

The GLIDE time parameter controls how quickly to pitch bends as new notes are pressed.
What is the LIVEN Series?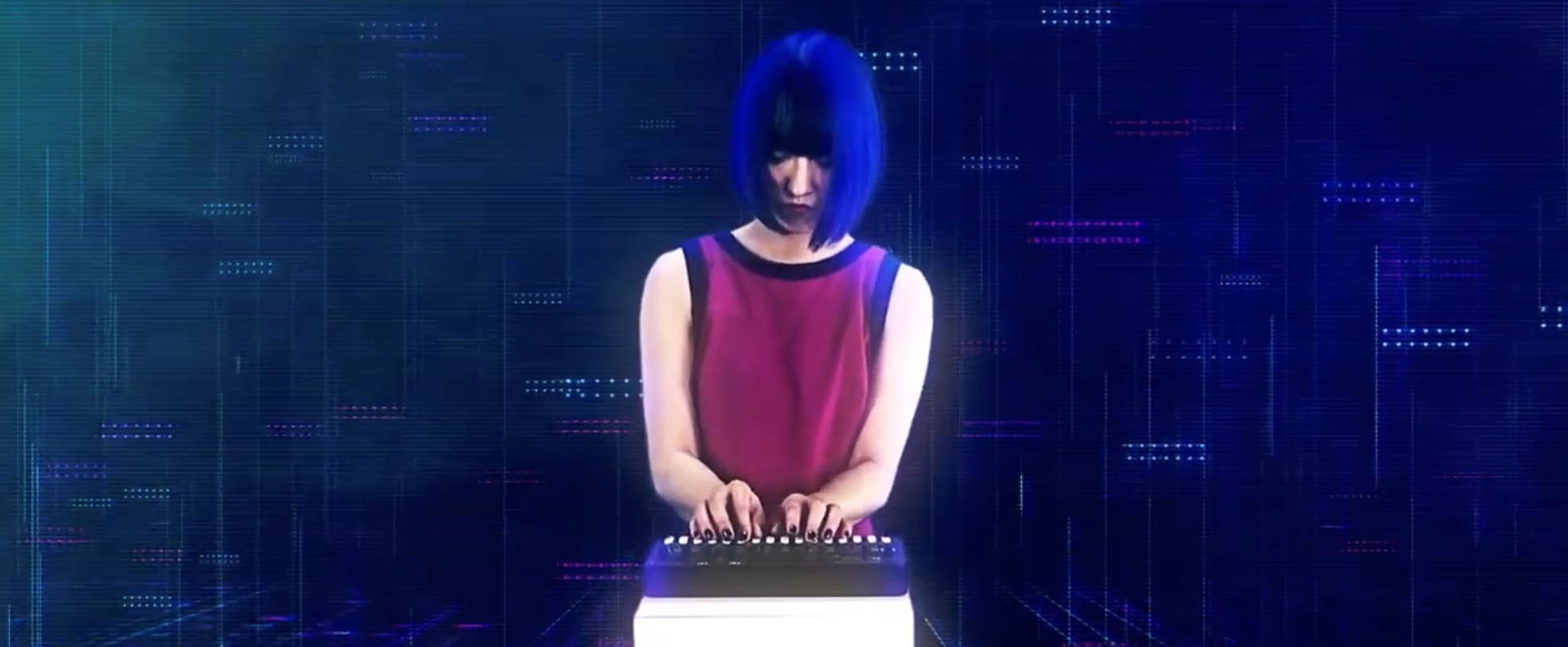 LIVEN synthesizers share a common hardware platform.
This platform features responsive hands-on controls which are optimized for jamming and live performance.

16 physical knobs provide intuitive access to all parameters.

No cumbersome menu diving.

 

The knobs and buttons are placed ergonomically, so that controls can be easily accessed with two hands.

 
The LIVEN does

not

have tiny cluttered controls.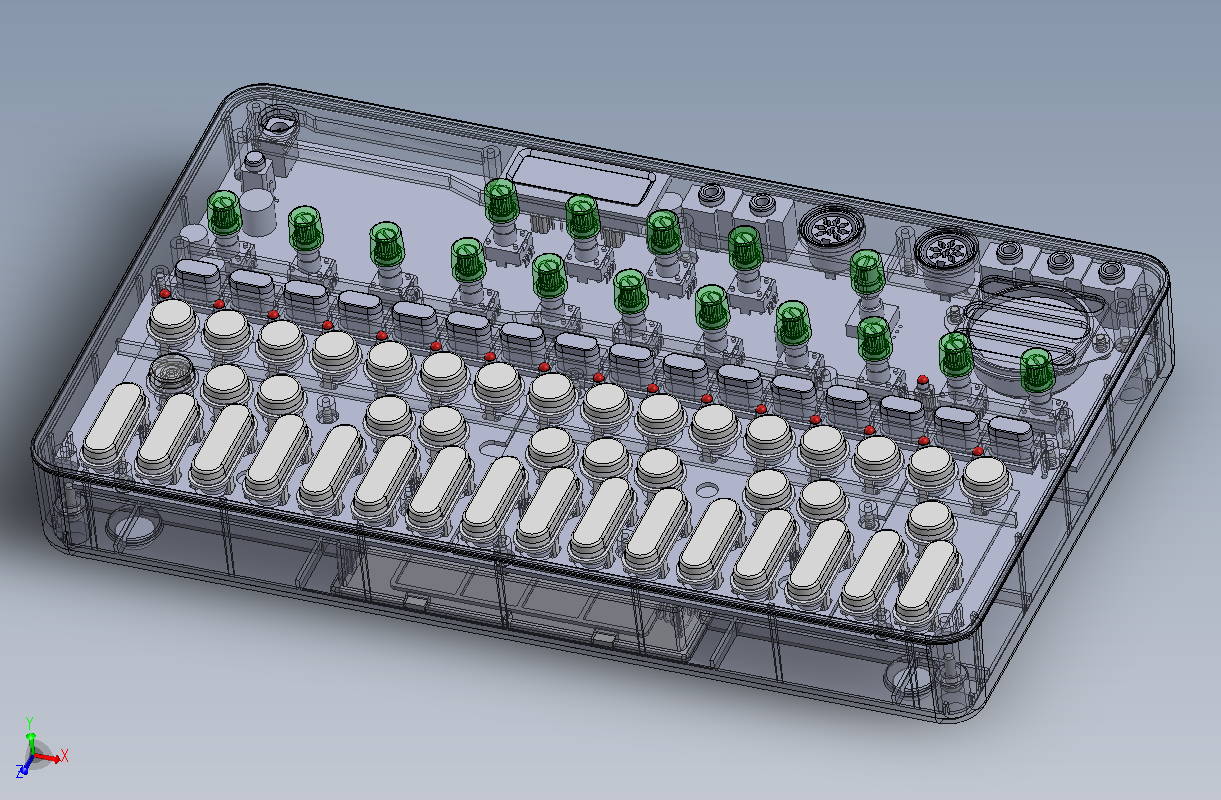 Dedicated physical sequencer buttons allow the user to make musical changes on the fly.
Unlike other portable synthesizers, the LIVEN series has separate keyboard and sequencer buttons which makes note entry much easier.

A Hub for All of Your Devices

Supports a Wide Variety of Clock Signals
Traditional MIDI and SYNC clocks are supported, as well as the Audio Sync function used by Teenage Engineering's Pocket Operators 2 and the ELZ_1, which combines the clock and audio signals into a single stereo cable.
Functioning as a bridge, the LIVEN can translate clock between MIDI, SYNC, and Audio Sync devices, so all of your gear can play in time.
With these input and output options, it is possible to bridge the MIDI clock, SYNC, or Audio Sync in any combination.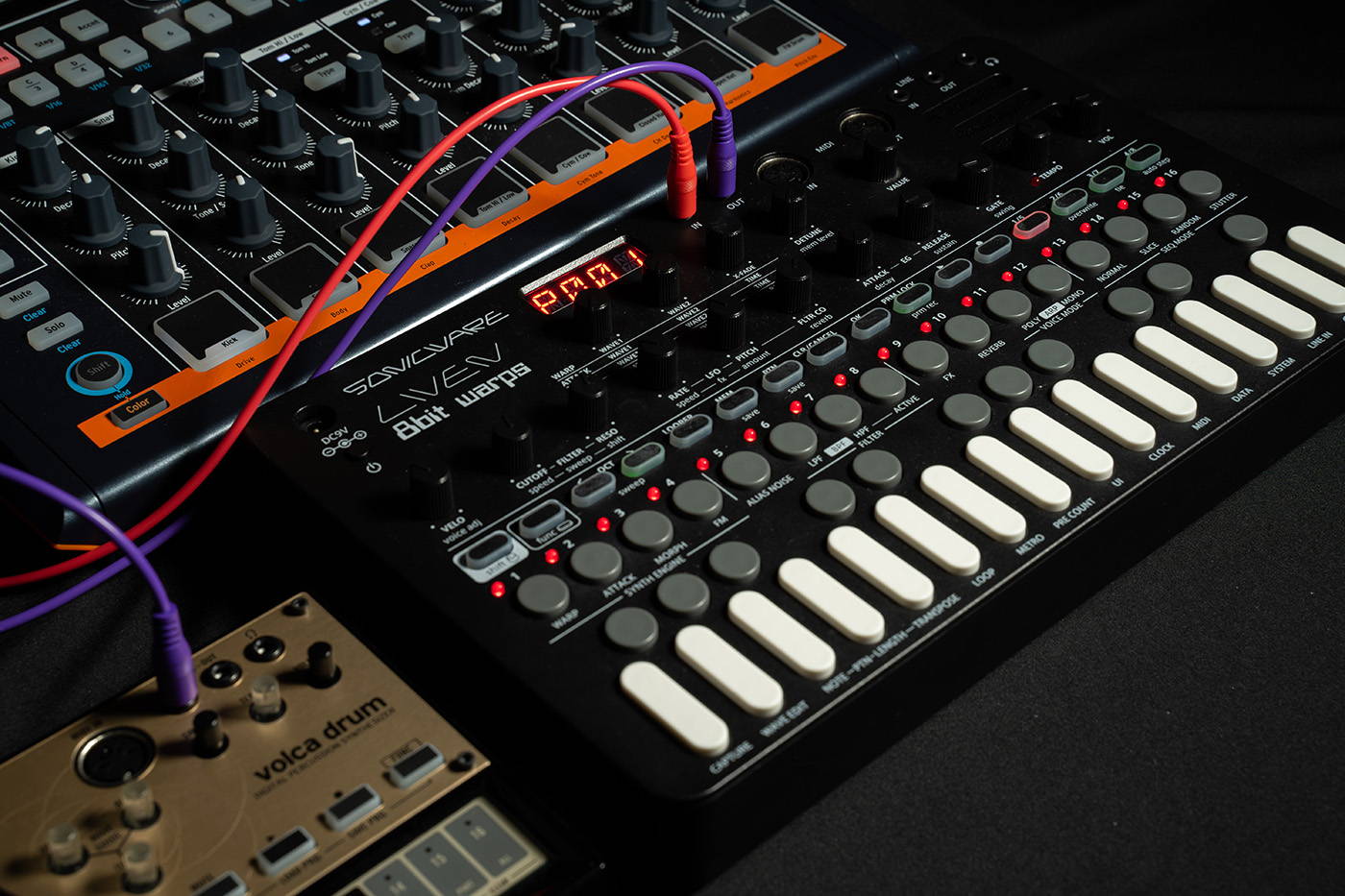 Hooks Right into Your Daisy Chain of Teenage Engineering 2 Devices
One of these devices is not like the others, but they will play together all the same! Use the LIVEN seamlessly in you chain of Teenage Engineering 2 devices, using their native Audio Sync function via 3.5 mm audio jack.
Lightweight, Battery-Powered, Built-in Speaker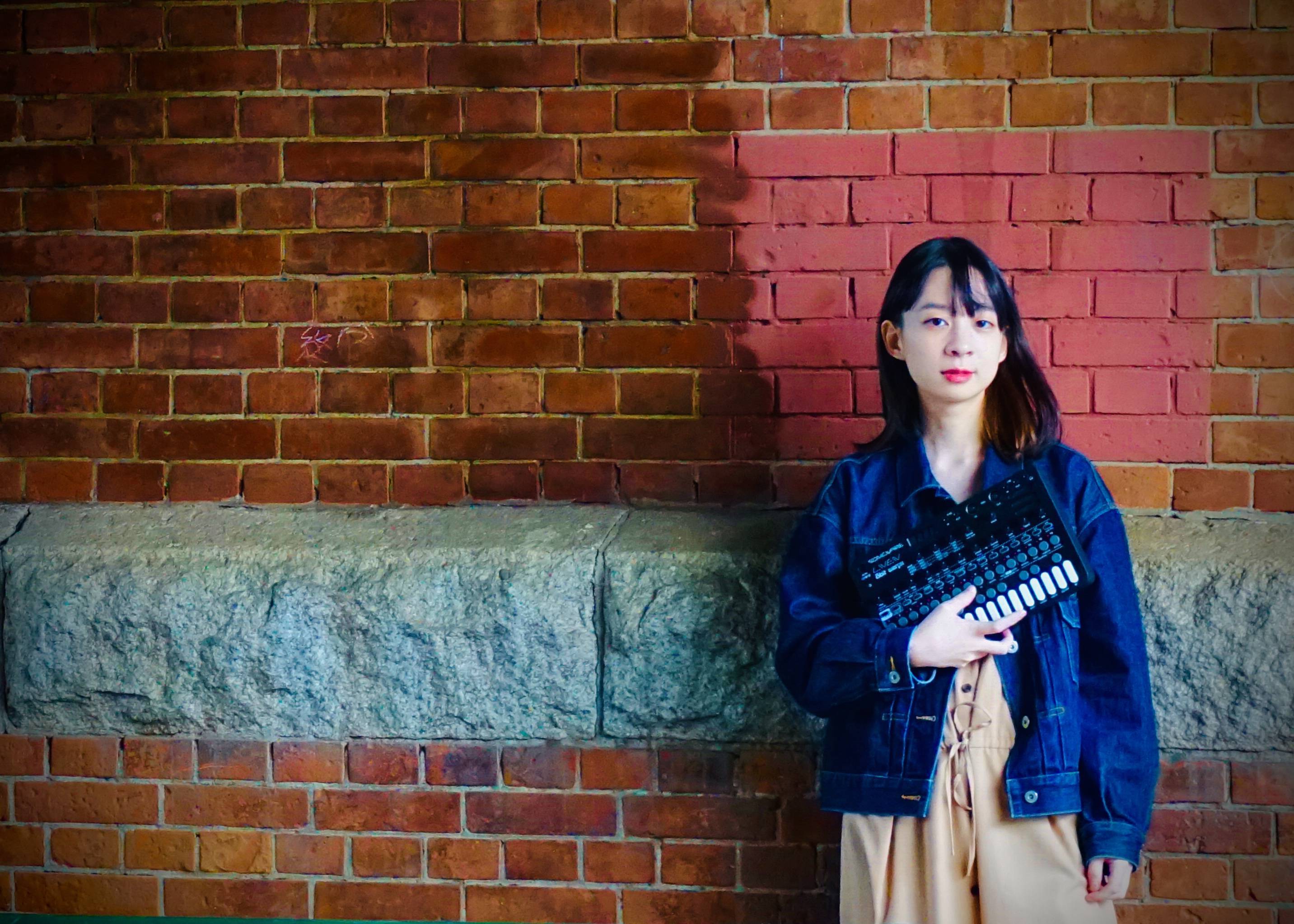 Weighing only 790g (Under 2 Lb.),
I can throw it in my bag, and I'm ready to jam!
The living room, the streets of downtown, the neighborhood park, now everywhere is a stage.
<Size>
297mm (W) x 176mm (D) x 48mm (H)
11.7 in (W) x 6.92 in (D) x 1.89 in (H)
<Weight>
790g
1.74lb.
<keyboard>
27 keys (with a hold function)
<Knob>
- 15 physical control knobs
- Optional LATCH function prevents jumps in value when knob position and parameter values do not match.
- LCD dot indicates when a parameter value matches the saved value, or when the value has been changed.
- One physical encoder.
<Audio output>
- Stereo line out (stereo 3.5mm mini jack)
- Headphone out (stereo 3.5mm mini jack)
- Compatible with Teenage Engineering Pocket Operator2 Series SYNC OUT
- Speaker
<Audio in>
- LINE IN (stereo 3.5mm mini-jack)
- Compatible with Teenage Engineering Pocket Operator 2 Series SYNC IN
<Interfaces>
- MIDI IN connector (5-Pin DIN type)
- MIDI OUT connector (5-Pin DIN type)
- SYNC IN jack (monaural 3.5mm mini jack)
- SYNC OUT jack (monaural 3.5mm mini jack)
<Power supply>
- 9V DC output AC adapter
Current: 1A or greater
Plug Type: EIAJ3 Standard
Inner Diameter: 1.7mm
Outer Diameter: 4.75mm,
Polarity: Center +
- Compatible with power supplies designed for the Korg Volca 1 .
- 6 AA batteries
<Bass Synth Engine>
- Engine: Wavetable OSC, Sub OSC, Noise
- Wavetable: 64 types
- Sub OSC Waveform: Sine, Square, Sawtooth, Reverse Sawtooth, Triangle, Random
- Noise: White noise, Pink noise and others, all 16 types
- Voices: Monophonic

<Rhythm Engine>
- Engine: PCM, polyphonic
- Rhythm sounds: More than 350
- SE/SFX sounds: More than 100 types
<Mixer function>
- Volume and Reverb send adjustment for bass, rhythm and external input
- Sidechain comp (applied to bass and external input)
<Bass Patch Memory Detailed Edit>
The following parameters can be adjusted:
- OSC1, OSC2, SUB, NOISE
- Oscillator level and pitch
- Three types of oscillator waveforms.
- Oscillator waveform position
- Oscillator start phase
- Oscillator output destination
- Oscillator parameter type
- Oscillator parameters
- Oscillator unison (number, detuning, blend amount)
- Noise (type, level)
- Filter (LPF / BPF / HPF, Frequency, Resonance)
- Distortion
- LFO (shape, rate, depth, start delay time, BPM sync, start phase)
- Amp EG, MOD EG (level, time, curve, inversion, start delay time)
<Drum Kit Detail Edit>
The following parameters can be adjusted:
- Level
- Pan
- Pitch
- Attack/Decay
- Amount of send to reverb
- Reverse playback
- Total EQ

<Bass Voice Mode>
- Mono mode
- Legato mode
*Glide time can be adjusted.
<Functions for bass>
- Assignable knob x2
- Machine gun effect
- SWEEP (speed and shift amount can be adjusted)
- DIMENSION
- Vibrato (rate and depth can be adjusted)
<Functions for Rhythm>
- MUTE for each instrument
- Quick control of volume, decay and tune for KICK, SNARE, and HAT.
<Master Effect>
- Hall
- Room
- Mono Reverb
- Chorus
- Flanger
- Delay
- Bit Crusher
- Distortion
- High Pass Filter
- Low Pass Filter
- Isolator
- Tilt EQ

<Sound memory>
- Bass patch memory (128 patches)
- Drum kit (128 patches)
<Sequencer>
- bass track + rhythm tracks
- Up to 64 steps
- 128 patterns
- Note length can be set from 1/1 to 1/32.
- Support for long note ties
- Track level can be set.
- The amount of send to the effect can be set for each track.
- Pattern BPM and global BPM can be set.
- Track copy and paste function
- Steps copy and paste function
- Transpose function
- Real-time and non-real-time recording
- Direct note input to steps
- Parameter lock function (UNDO/REDO possible)
- Parameter lock function (UNDO/REDO possible) - Random playback with configurable playback step units
- STUTTER
- The probability of note pronunciation can be set from 25 to 100%.
- Pattern chain function
- Metronome, pre-count function
- Swing function
<MIDI>
- Note on/Off, control change, clock input/output
- IMPORT/EXPORT of user data
- Firmware update
<Accessories>
- Warranty card
- Overlay-Panel for editing bass patches
- Overlay-Panel for editing drum kits
*The AC adapter is not included.
Please use 9V DC output AC adapter (1A or higher, EIAJ3 standard inner diameter 1.7mm outer diameter 4.75mm, center +).
Compatible with power supplies designed for the Korg Volca 1 .
Wavetable Bass Synthesizer and Rhythm Machine
Disclaimer
1 - Korg and Volca are registered trademarks of Korg Inc.
2 - Teenage Engineering and Pocket Operators are registered trademarks of teenage engineering ab.
Reference to these brands and trademarks are made for comparison and compatibility purposes and are not endorsements or recommendations from their respective organizations.