Breaking from convention,
the ELZ_1 is proudly Digital and Dangerously Different.


Eleven unique sound engines, each built from scratch, supercharged by 32-bit floating point math.
Enjoy ultimate sonic freedom, from organic FM tones to gritty low-bit textures, the ELZ_1 has the flexibility to meet your needs.
The world is your stage.
Let's go on a sound adventure!

Summit of the Pen y Fan Mountains
Spend and evening performing downtown.
Equally useful at home and on the go, the ELZ_1 is ready for your next sound adventure.
This Synthesizer is Rugged, Compact, and battery powered, the world is your stage, especially with its built in speaker.
Build your first patch in under a minute.
Compose a library of sounds that will last you a lifetime.


It only takes five buttons and knobs to achieve immediate results.
All of the most important controls are accessible without any menu diving. More advanced controls can be easily accessed within a clear organizational structure.
YouTube Musician Woochia created the video below using only the ELZ_1, Including the drums!
This synthesizer is just AWESOME!
Thank you @dr.yuendo for your creation. I love it!
Jordan Rudess
- Dream Theater

Hey Dr Yuendo. I got my ELZ and I love it. It has something very special.
Pete Townshend
- The Who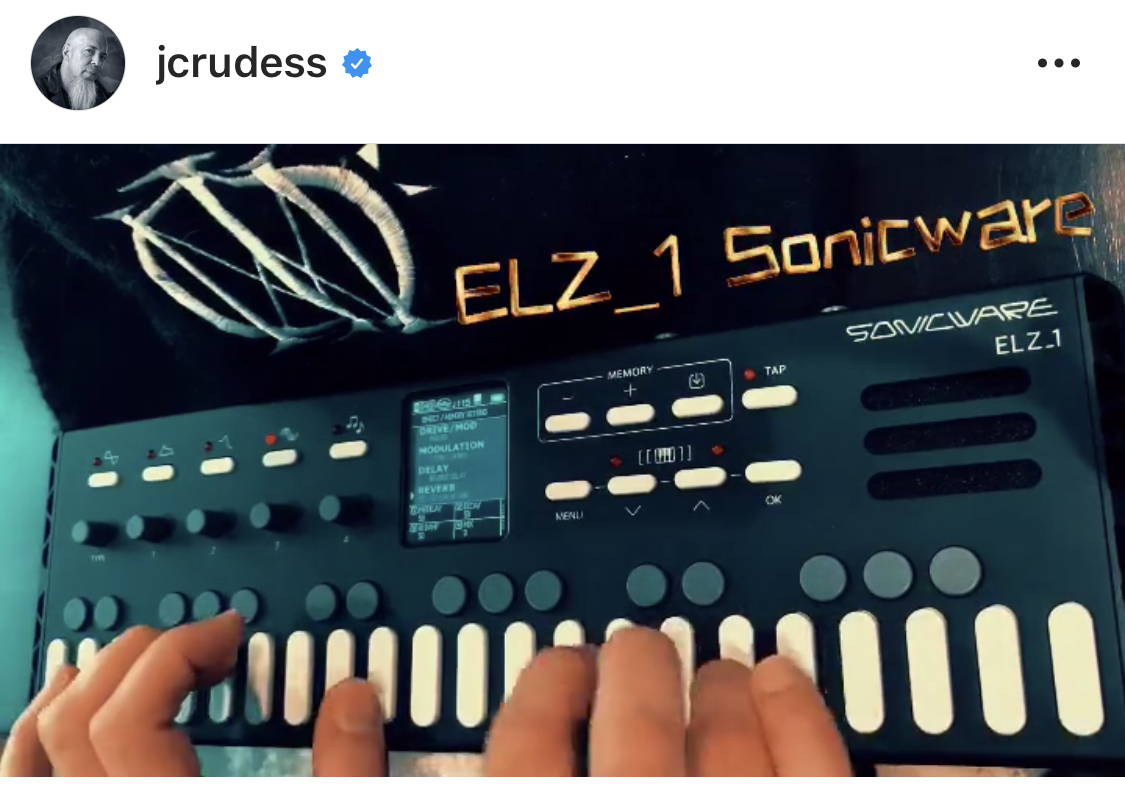 "Interesting, playable and fun"
"It's built well, fun, intuitive, sounds great and most of all, inspires creativity. It's definitely a worthy tool to have in a synth arsenal."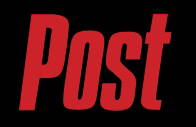 "The ELZ_1 'synthesizer reinvention laboratory' isn't just yet another pocket synth."

"ELZ_1 is an interesting synth that takes its own path through the current landscape of portable sequencing synth boxes.
Downloadable firmware updates allow the synth to be continuously tweaked/improved."

"A promising synthesizer with a rugged digital charm, which bucks the current analogue trends."
"So much fun. Unlimited sound shaping possibilities. Rugged, tactile construction."

"Der Sonicware ELZ_1 ist fraglos ein außergewöhnlicher Synthesizer mit einem hohen "Haben-wollen"-Faktor. Das liegt nicht nur an den flexiblen klanglichen Möglichkeiten aus der er als reiner DSP-Synth schöpfen kann, sondern auch an seinem attraktiven Design, das Lust macht, mit ihm zu arbeiten."


"Digital delight in an analogue world"
"From beautiful to evil, the Sonicware ELZ_1 uses a wide range, which is not yet covered by any synthesizer."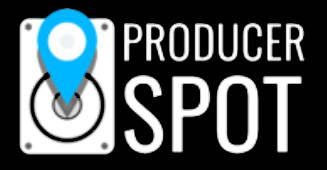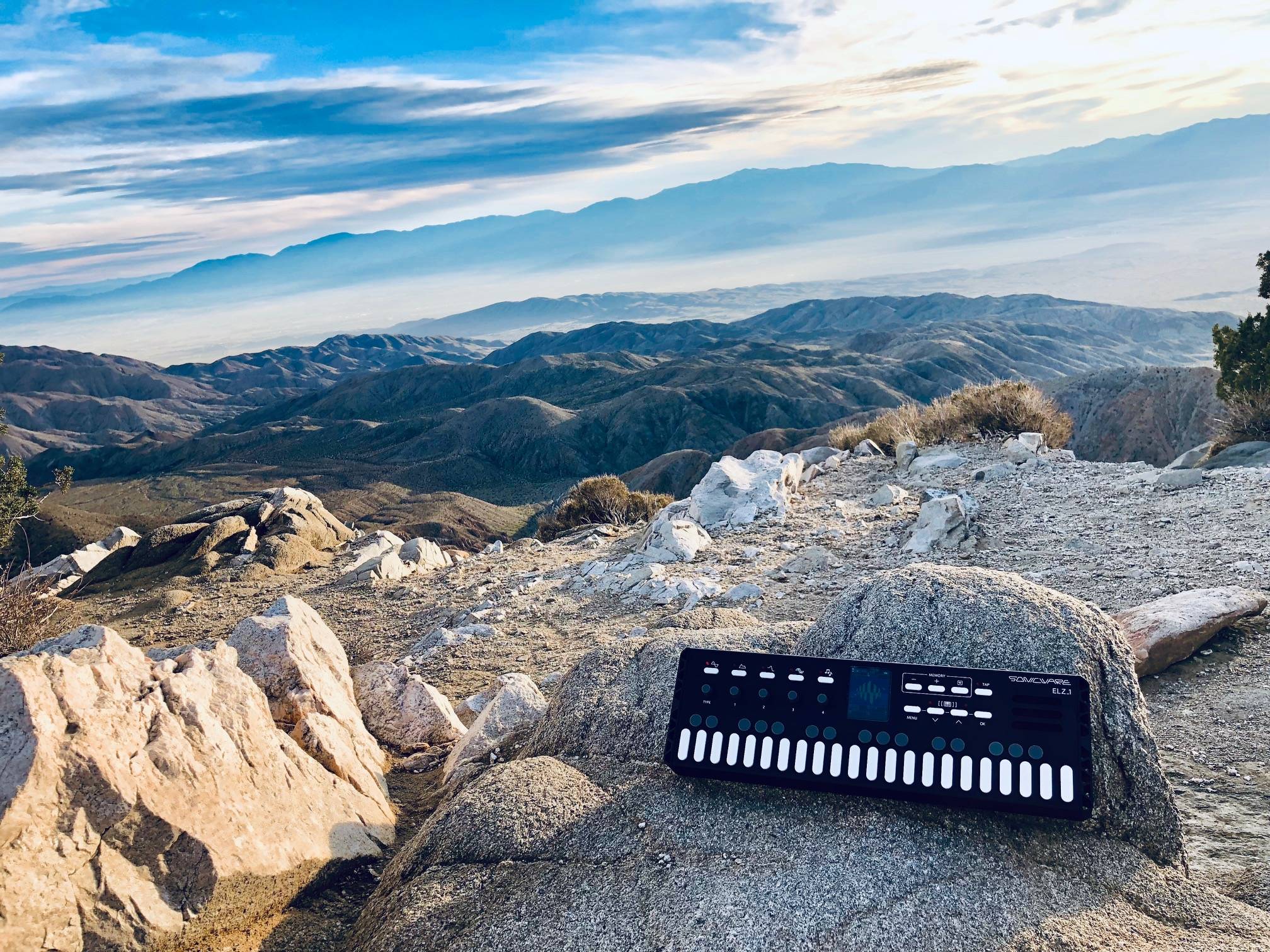 From the day you put your hands on the ELZ_1, you will become a sound adventurer.
Start a journey in search of exciting sounds that are unique to this world.

<Dimensions>
- 399mm (W) × 133mm (D) × 50mm(H)
- 15.7" (W) × 5.24" (D) × 1.97"(H)
<Weight>
- about 1,3kg
- about 2.9lbs
<Outputs>
- Stereo line outputs (standard L/R phone jacks)
- Headphone output (stereo mini jack) / SYNC OUT
- Speaker
<Inputs>
- AUX IN (stereo mini jack) / SYNC IN
<Power>
- 5V DC (center positive, 5.5mm (outer), 2.1mm (inner) jack)
- 4 AA batteries
*USB adapter not included.
Use a USB AC adapter that has an output current of at least 2000 mA.
<USB functions>
- Firmware updates
- USB MIDI device functions
- USB HOST mode
ELZ_1 can connect to MIDI device / DIN-MIDI interface via OTG cable ( USB HOST cable ) when you use MIDI HOST mode.
*USB-MIDI interfaces that have been confirmed to work with ELZ_1 MIDI HOST MODE
<Synthesizer engines>
- FM SYNTH
    4 operators with 31 algorithms, 32-bit floating point procesing
- 8BIT WAVE MEMORY SYNTH
    waveform editing
- 8BIT WAVE MEMORY SYNTH( MORPH )
    morphing mode
- 8BIT WAVE MEMORY SYNTH( FM MODE )
    2 operators, 8bit FM mode
- DNA EXPLORER
    extract and generate waveform DNA from audio
- SiGRINDER
    granular synthesizer engine
- STANDARD OSC
    32-bit floating-point processing high resolution oscillator
- LOW-BIT OSC
    2 ~ 8 bit variable low-bit oscillator
- CUSTOM OSC
    Choose 2-waveform / period of cycles
- MASKED NOISE
    Noise oscillator
- SAND FLUTE
    extract and generate tone from noise
*6Voice Polyphonic
<Envelopes>
- ADSR
- ADSR(curve)
- ADS-RA-R
- ADS-RA-R(curve)
<Filters>
- LPF-6, LPF-12,
- HPF-6, HPF-12,
- BPF,
- Peaking EQ,
- LO EQ,
- HI EQ,
- NOTCH
<Effects>
- Overdrive, Distortion, Fuzz,
- Chorus, Vibrato, Phaser, Flanger, Tremolo, AutoPan, RingModulator, AutoWah,
- StereoDelay, TapeEcho, ReverseDelay, PingPongDelay
- Room, Hall, Plate, Custom Reverb
<Arpeggiators>
- Up, Down, UpDown, DownUp, Up&Down, Down&Up, Random, Play Order
<Sequencer>
- 64-steps x 6-voices
- 128 patterns
- Real-time and step recording
- Notes between steps can be tied
- Metronome
Sync with external clock signals:
By connecting a device that outputs a clock pulse of less than 5V*, which includes KORG volcas and Teenage Engineering Pocket Operators, to the ELZ_1 AUX IN jack, their step sequencers and arpeggiators can be synchronized.
*Synchronization with devices that exceed 5 V, including modular synths and rhythm machines, is possible by using a commercially-available attenuator
<Accessories>
- USB power cable*
- Letter
- Start Up Guide
*USB adapter not included.
Use a USB AC adapter that has an output current of at least 2000 mA.